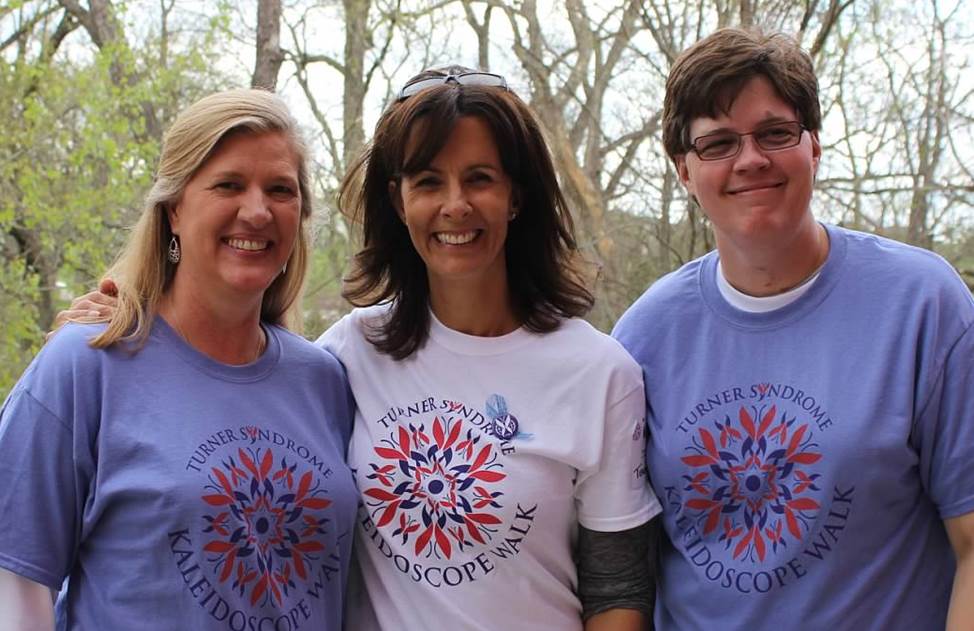 Building TSGA – The Beginning
"When we first started, most women and families never had a voice about their care. We wanted to empower them as patients and caregivers to advocate for their medical care."

– Denise
When Denise's daughter was diagnosed with TS at 2.5 years old, theirs was one of the rare, fortunate families who had local access to high quality specialty care. They were referred to Dr. Marcia Davenport at the University of North Carolina, who was a pioneer in TS and one of the lead investigators in using growth hormone for individuals with TS. "Dr. Davenport was an excellent listener. We were very fortunate to have that, but in general it wasn't always the case."
Dr. Davenport had created a TS clinic without giving it the official title. She hand picked and trained specialists including ENT (ear, nose & throat), dermatology, cardiology, and more. She educated these specialists about Turner syndrome and collaborated with them on her patients' care. As a result, patients in her care had their needs met by a team who truly understood TS, resulting in better overall health.
Twelve years ago, in Kansas City, Kelly had a vision for multidisciplinary care and set to work to develop a TS clinic. Her daughter had been diagnosed at 8 years old, and Kelly could find no local medical resources to meet her daughter's needs. Kelly was frustrated and discouraged by the lack of answers and resources for Turner syndrome available in her community. She joined the Family Advisory Board at Children's Mercy Hospital and set about building a Turner Syndrome Clinic from within the hospital.
In Colorado, Marybel had spent 10 years navigating care for her daughter who had been diagnosed with TS at birth. Her daughter had been treated by at least 7 different specialists for health concerns common to TS – but none of these doctors talked to each other and many of them were not familiar with TS. Those that were, did not have access to the most current research. Having a child with TS was a very isolating experience.
By 2010, Denise, Kelly and Marybel all had attended the annual education conference hosted by the Turner Syndrome Society of the US (TSSUS) and understood the support and friendship that comes from connecting with other patients and family on the journey of living with TS. In partnership with TSSUS, Denise and Kelly had access to support groups in North Carolina and Kansas City. Marybel pulled together parents in Colorado and began to build a support group.
By 2012, the Great HeighTS Clinic in Kansas City was two years old and serving approximately 30 families at each of its quarterly clinics. The Colorado community began working with its local Children's hospital to create a similar model of care, which opened as the eXtraOrdinary Kids Turner Syndrome Clinic in 2015. As these clinics became known in the TS community, individuals and care providers from other regions saw the impact on patient care and interest grew in creating additional clinics. Denise, Kelly, and Marybel recognized that the patient community longed for coordinated care, better information about TS, and research to learn more about TS. TSGA was founded in 2014 to fill a gap in resources and care, increase research on TS, and support clinic development in more communities.
There is more work to be done, and we would love your support. If you are passionate about the work we are doing, 100% of your donation will go toward advancing clinical care and research for the TS community.